Wine is the poetry of the earth
The Ingelfinger Fass (Ingelfingen Barrel) on the vineyard trail depicts knowledge concerning wine and its history in a vivid and amusing way. It is a popular destination and offers hikers and wine lovers a halting place with a matchless view of the Kocher valley and its vineyards.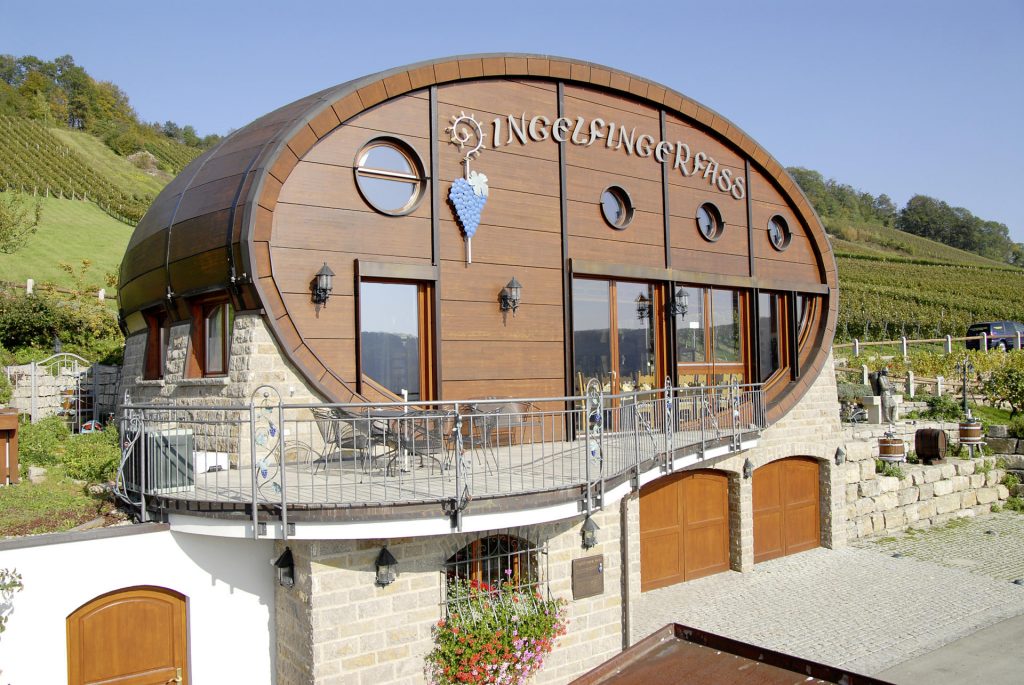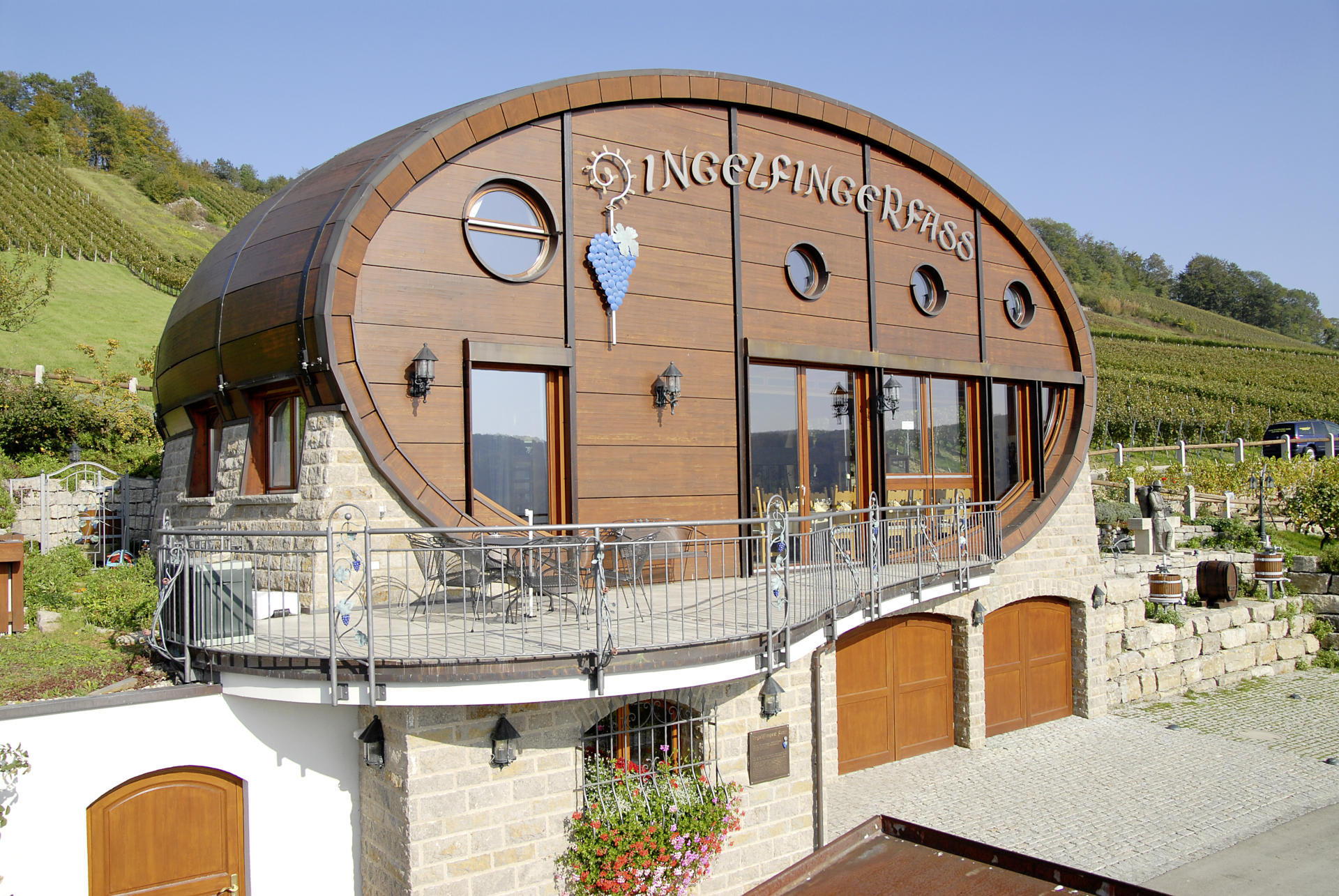 DINING ON A HIGH LEVEL
A highlight for your event
Thanks to our catering, you can also rely on the perfect match of food from our castle kitchen and excellent wine, if you plan an event in our Ingelfinger Fass, a barrel-shaped building surrounded by vineyards. The barrel can be booked as an unusual location for event. The special atmosphere of our wine museum with its unique view of the vineyards and the valley is the ideal spot for wine tastings, a culinary break when hiking in the vineyards or small family or business celebration.
Our catering literally "rounds off" your event in the Ingelfinger Fass: rustic appetisers or posh canapés, a buffet or a small set meal – we arrange food and atmosphere according to your ideas. Surprise your guests the tasteful way – in an unusual area and with food of our kitchen staff's proven quality.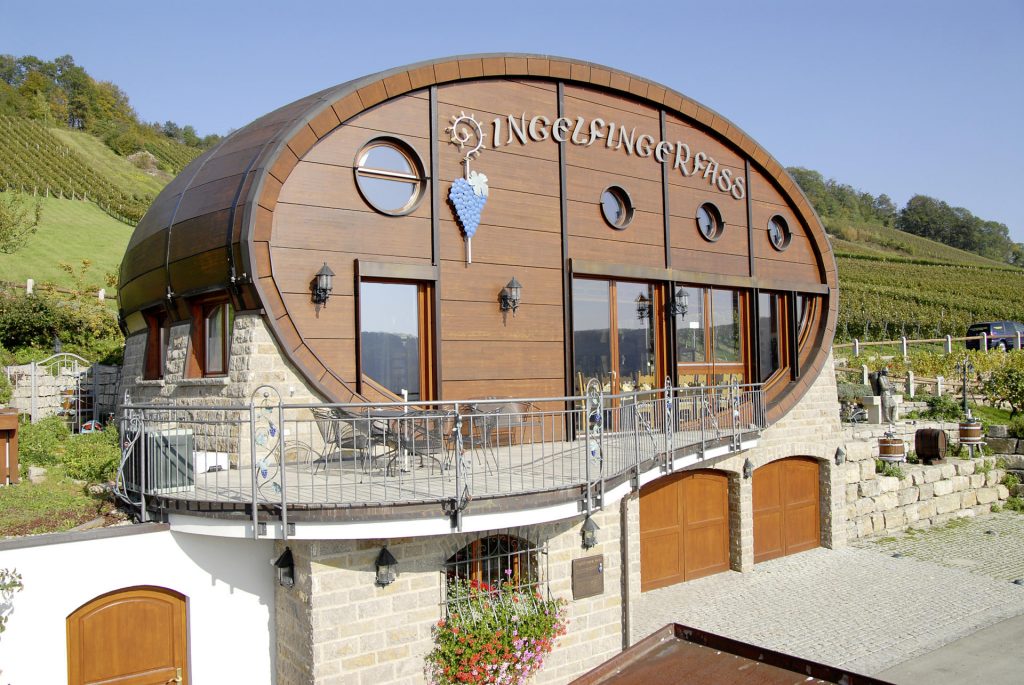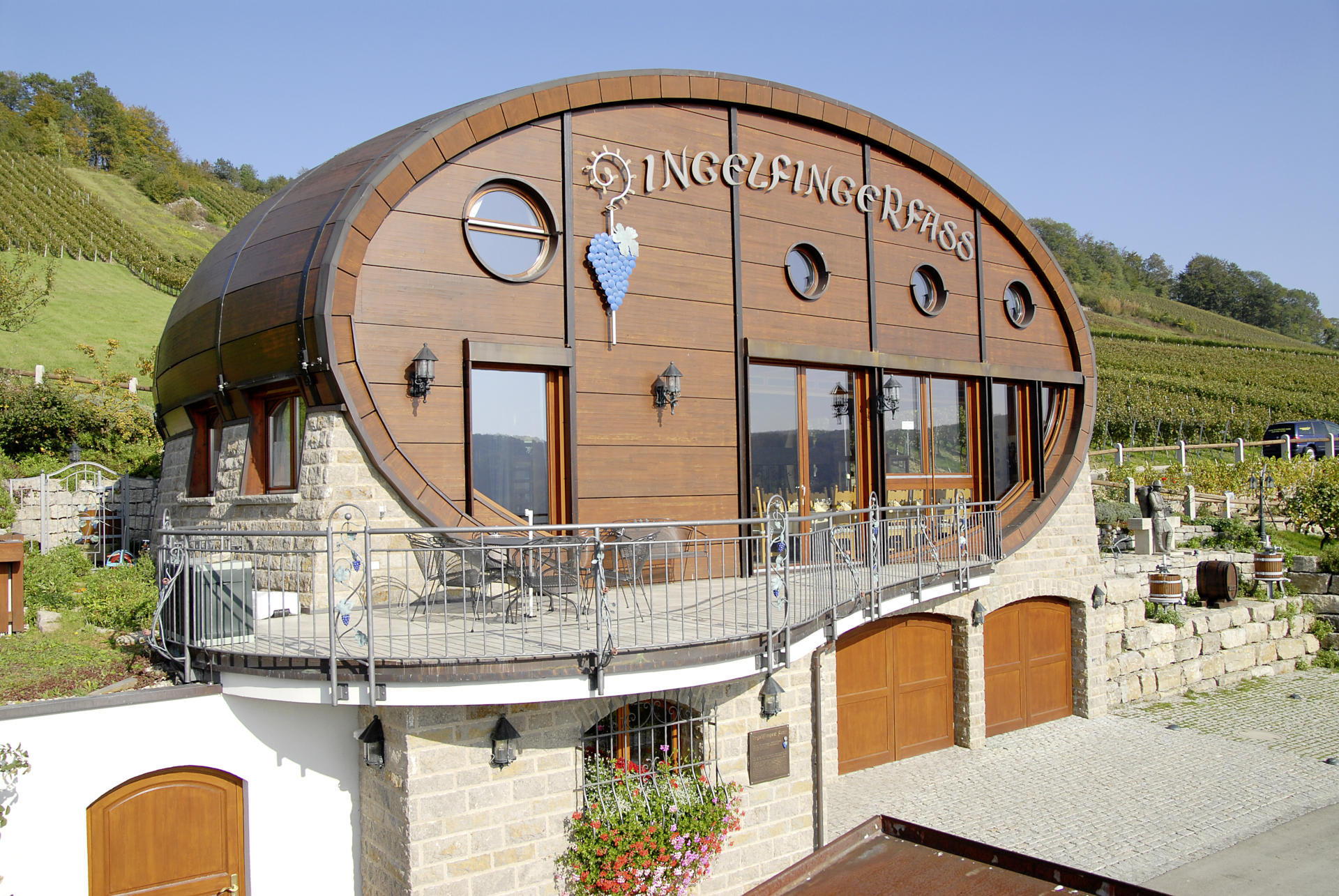 POPULAR DESTINATION

Wine Museum with a View
The Ingelfinger Fass is the second biggest wooden barrel in Europe. Owner Fritz Müller has created an impressive wine museum in the middle of the vineyards. From the outside you can see grafting tools, secateurs, vineyard tools like hoes, baskets and crates of all sizes as well as wooden panniers, wine tubs and presses, spigots, barrels, pumps, corking machines and so on. The carefully restored objects illustrate the whole range of work and tasks of viticulture. The museum has no fixed opening hours as the objects can be seen through display windows from the outside.