Here you will find the latest news and trends from our wine world.
In our wine whisper, we present interesting stories and interesting facts about the fine wines and take you on a journey to get to know the Ingelfinger Fass wine manufactory better.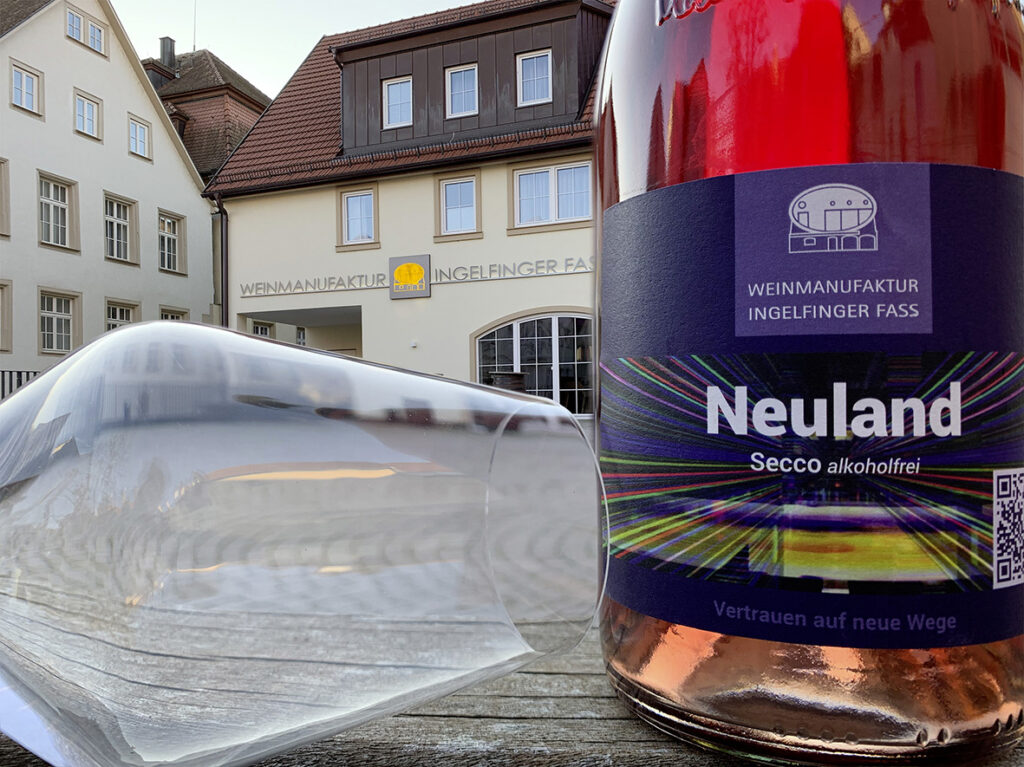 Neuland (new territory), that's the name of the new, non-alcoholic secco that our cellar spirits have come up with just in time for the turn of the year.