"A cask of wine can do more wonders than a church full of saints."
– Italian saying
Ingelfingen is situated in the Kocher valley, which is in Wuerttemberg, Germany's fourth largest wine-growing district. The steep hills and slopes have been cultivated and maintained arduously over centuries. Probably monks brought wine culture to the Kocher valley at about 800 AD. So we can look back onto more than 1,200 years of winegrowing tradition.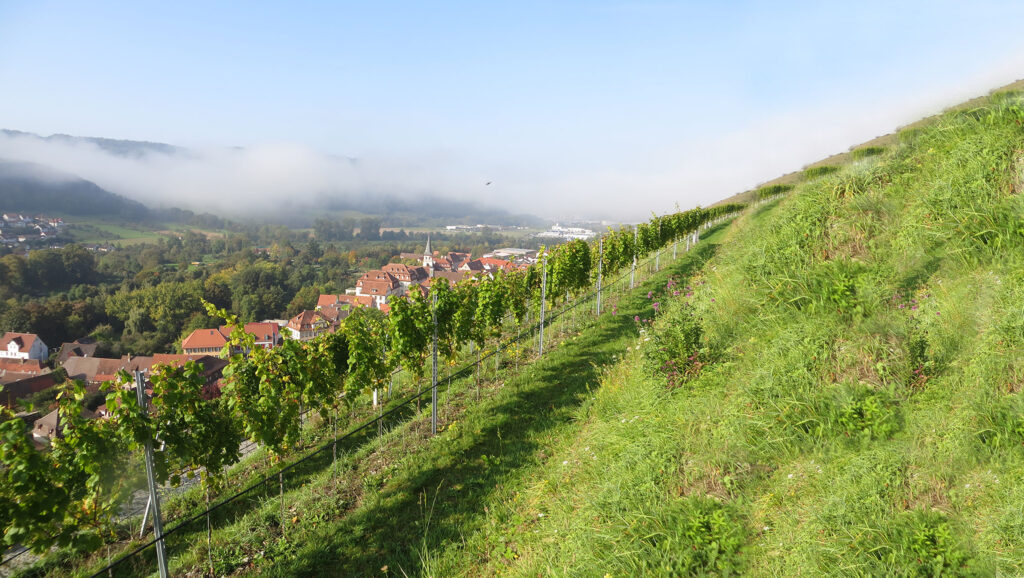 WINE FROM WUERTTEMBERG
Wines with special character
Wines in Wuerttemberg owe their very special character to the Triassic rocks under the vineyard surface. In the Kocher valley it is limestone that sedimented in a semi-tropical sea 240 million years ago. The rocky limestone keeps weathering but its minerals remain in the soil and give the wine its special taste. Thus, age-old limestone turns into finest flavours in a glass. Soil and climate care for the right balance of hearty tartness and mineral character.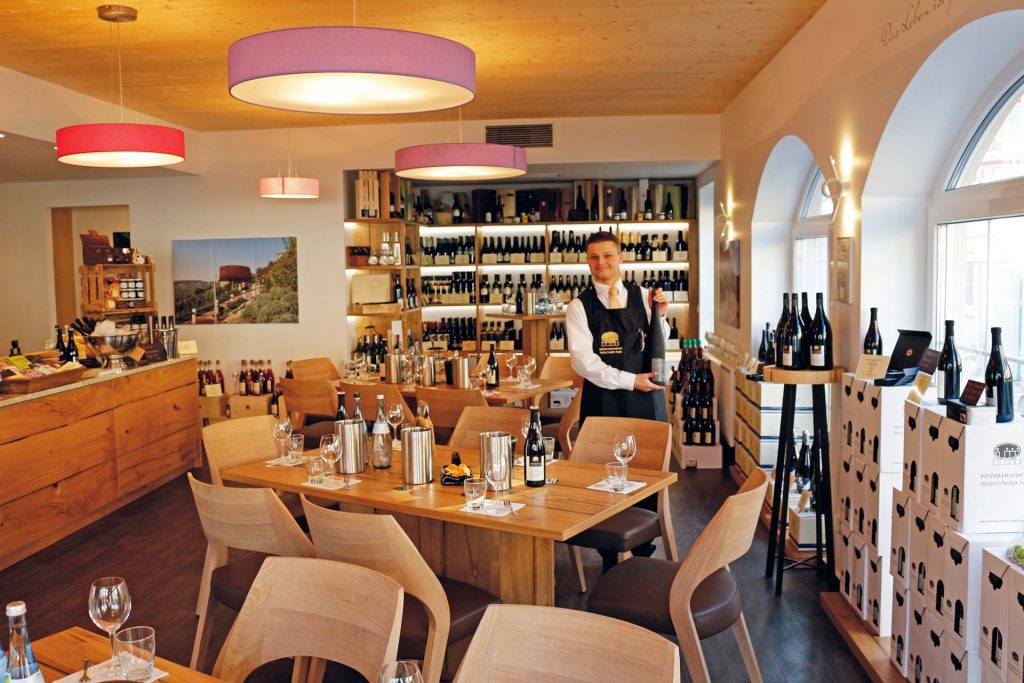 ELEGANT WINES AND STYLISH PRESENTATION
Weinmanufaktur Ingelfinger Fass (Our Wine Manufactury)
Since 2016, we present our own, characterful wines as well as top-quality wines of the best vintners of our region. We would like to invite you to one of our exciting wine events and interesting tastings of wines, spirits and other products related to wine in the stylish ambiance of our manufactory.
We will be delighted to arrange a tasting or event individually for you in our wine manufactory.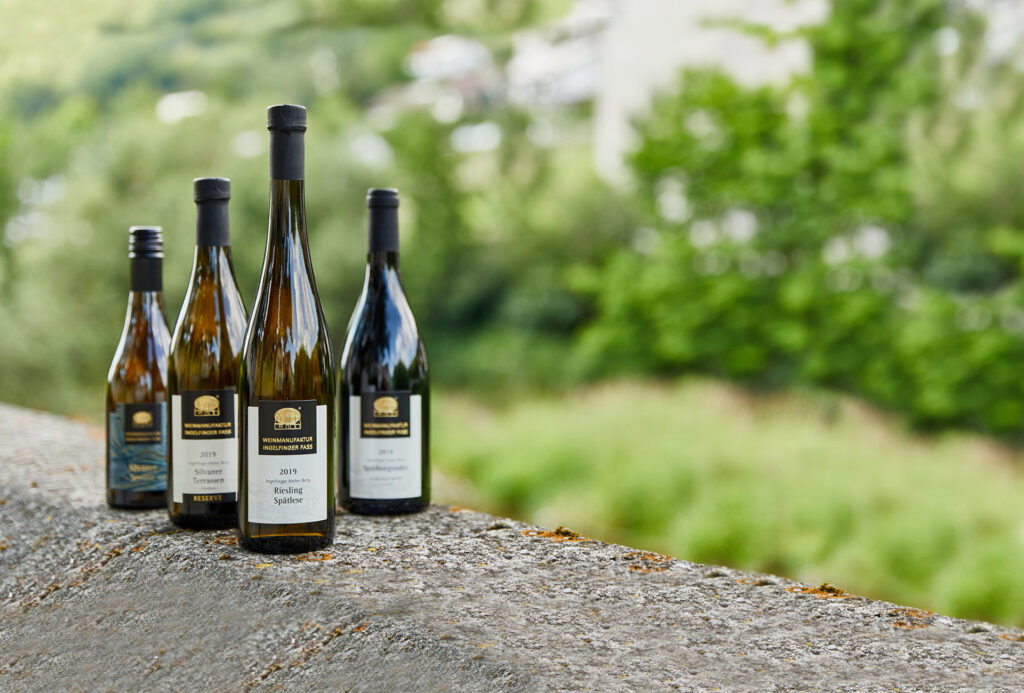 QUALITY BEFORE QUANTITY
Our Wines
The grape varieties Mueller-Thurgau, Schwarzriesling, Portugieser, Acolon and Spaetburgunder grow on the deep Middle and Late Triassic soils around the Ingelfinger Fass. Noble Riesling and Silvaner thrive on the rocky soils of the Early Triassic underneath the Lichteneck castle ruins, the steepes and best vineyards in the Kocher valley.
Our vineyards comprise 2.5 hectares all in all and we farm them close to nature: harmoniously balanced and with individual character. We produce our wines the same way and would like to introduce them to you here.